---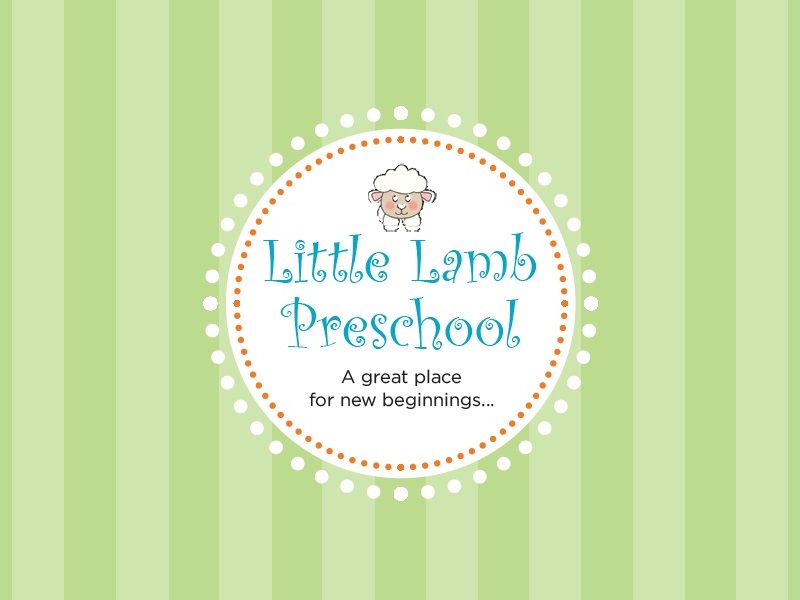 3 Year Old Class Schedule (2 days per week)
| | |
| --- | --- |
| 9:00-9:15am | Free Play |
| 9:15-9:20am | Opening, Calendar, Weather |
| 9:20-9:40am | Bible Lesson and Devotion |
| 9:40-10:00am | Play and Interest Centers |
| 10:00-10:10am | Show and Tell |
| 10:10-10:20am | Snack |
| 10:20-10:40am | Story, Lesson, Songs |
| 10:40-10:55am | Take Home Project |
| 10:55-11:00am | Closing and Dismissal |
4 Year Old Class Schedule (3 days per week)
| | |
| --- | --- |
| 9:00-9:15am | Free Play |
| 9:15-9:20am | Opening, Calendar, Weather |
| 9:20-9:40am | Bible Lesson and Devotion |
| 9:40-10:00am | Play and Interest Centers |
| 10:00-10:15am | Show and Tell |
| 10:15-10:25am | Snack |
| 10:25-10:55am | Story, Lesson, Songs |
| 10:55-11:10am | Take Home Project |
| 11:10-11:15am | Closing and Dismissal |
Little Lamb Preschool

Little Lamb Preschool is a Christ-centered early childhood learning center for 3 and 4 year olds. We have a nurturing, fun-filled learning environment in which God's Word is woven into our daily activities.

The Mission of Little Lamb Preschool is to:
Teach young children about God's love and his plan of salvation.
Share God's Word through daily, fun-filled activities.
Guide the children in applying their faith to life and sharing their faith with others.
Provide a quality educational and social experience in a safe and friendly setting.
Little Lamb Preschool is responsible to the St Mark Evangelical Lutheran Church council of elders, which in turn is responsible to the congregation.
Our Teachers
With over 30 years of experience, the educators at Little Lamb Preschool go above and beyond to provide their students with a fulfilling school year. Co-director Jan Anderson has taught at Little Lamb since its inception in 1989, and co-director Gina Loete has been here since 2004. Both educators have an extensive knowledge of early childhood development and love using that information to spread God's Word.
Registration
We are currently accepting registration for 2017-2018 school year. Please contact Co-Directors, Jan Anderson (309) 531-4474 or Gina Loete (309) 454-8703 with any questions you may have.
Contact Us
Little Lamb Preschool
1710 W. College Ave.
Normal, IL 61761
Phone: (309) 454-4314
info@littlelambpreschool.org